What does a purrfect client update look like?
Photo, video, and text updates are usually the highlight of the Meowtel experience for our customers! Purrfect updates will take you from being an average sitter to a top-rated sitter in no time. Here are some examples of how to create the purrfect updates:
Messages
For new clients, show them you're diligent and made it a-okay into their home by letting them know when you arrived:
Hi Becky! I just arrived with Timon and Pumba and they were so happy to see me! I will send a visit summary in just a bit.
At the end of the visit, it's time to send your recap! Here are some examples of what that could look like:
Good morning Becky! It has been day 2 of witnessing Pumba do her sunbathing nap by the window and asking me for a full-body massage (too cute!!) while Timon tried to impress me with somersaults haha!
We did some extra crunchies today and Timon is already finding the ones that were supposed to be for later upstairs. I got some litter added to the litter robot and it got a little stuck on the cycle but after a quick troubleshoot, the blue light is back on :)
As always, I love seeing these babies and getting all the slow blinks from them! I hope your trip has been furrabulous! PS- the home temp has felt good despite the warm weather, the fans are very helpful!
---
Hi Jen! Well…Tiger apparently had a rager last night and didn't invite me! Haha 😹 the cookie bag ended up in the bathroom, TJ's coffee bag knocked on the floor, the frame near the plant knocked over, and your earrings in the bedroom on the ground. But he said it was totally worth it!
I helped him get some zoomies out with lots of wand chasing and saw him doing backflips off the bed 🤣🤣🤣 he has been cracking me up this morning! Breakfast was served, water refreshed, and he had two nice #2s that got scooped. Both keys will be under the mat and I hope you gals are having a great weekend together! Thanks so much for letting me hang with him again💗
---
Good morning☀️The babies have been super sweet this morning, especially Lucy - I got the rollover belly exposure hello from her so I think she was excited to have her food policewoman here! Lol ☺️
They both did great with food (Lucy nearly mewed for more when Oreo got his additional servings) so they're fed and happy! Lots of chin rubs were doled out and Oreo got to inspect my sweep and scoop tasks (luckily he approved).
Dinner in the timed feeder opens at 6:07ish and they'll be so happy to have their humans back soon! 🧡🧡 Oreo had just a tad of throwup on the couch but easy peasy cleanup. Thank you so much for trusting me with these lovies!😻 The key/fob will be back in the bowl on the counter.
Photos
Who doesn't love photos of their precious baby tigers? Putting the extra effort in to capture great purrtraits will set your sitting skills apart from others and clients will greatly appreciate the small details such as nice lighting and high resolution shots.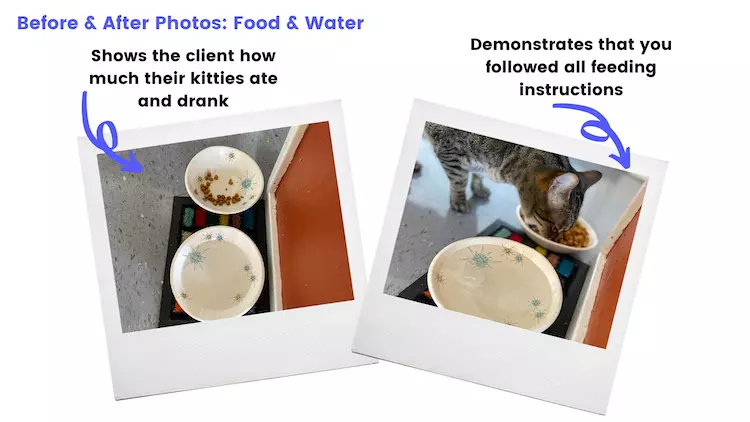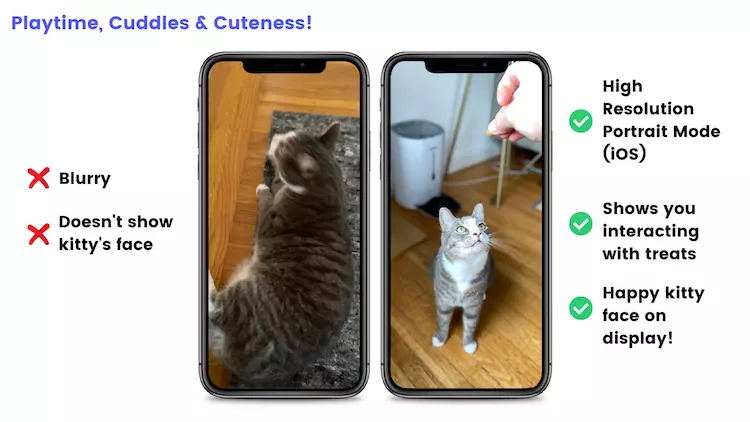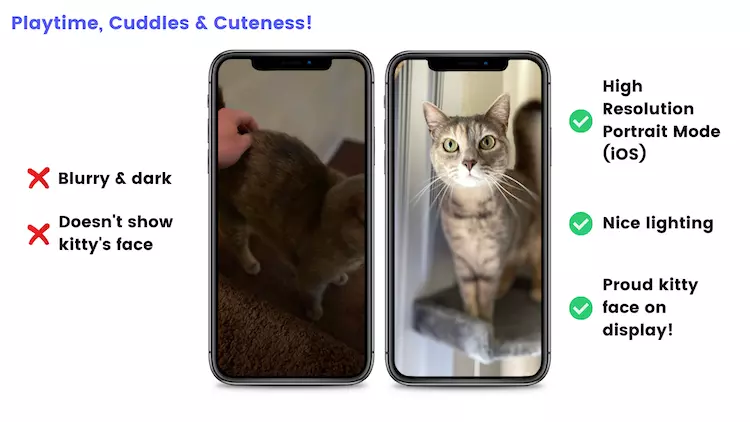 ---