Sit Back and Relax, Cat Parents
It's easy and convenient to book your next cat sitter who has been thoroughly vetted and background-checked.
1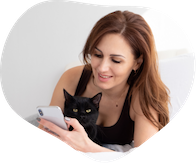 SEARCH AND RESERVE
Every Meowtel cat sitter is thoroughly vetted & background-checked - we are the cat whisperers
2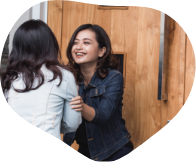 MEET & GREET
The cat sitter will meet
you & the kitties to ensure it's the purrfect match.
3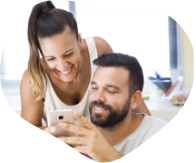 RELAX
You'll receive regular updates, including lots of photos.
Here's What Each Meowtel Visit Includes
Playtime and kitty cuddles
Become a Meowtel Cat Sitter
Do you love kitties? Our process consists of 4 steps and approved cat sitters get their businesses up and running in an average of one week. We approve submissions from select cities and states all across the United States.
1
Showcase your Knowledge and Share Your Goals
It's free and it only takes a few minutes to create your Meowtel sitter account. We'll ask a few questions to ensure you're a great fit for the marketplace.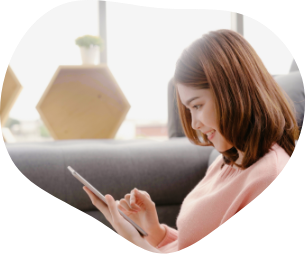 2
Complete and Submit your Listing
You'll write your Sitter Bio, upload your Sitter Photos, set your rates, choose your availability for cat sitting and select the zip codes you want to service.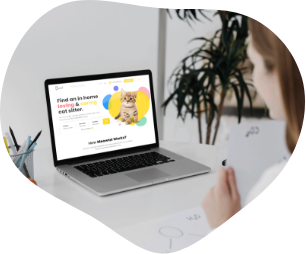 3
We'll Conduct your Reference & Background Check
We'll contact your references and conduct a background check paid for by Meowtel.A minimum of two professional references are required to complete your submission.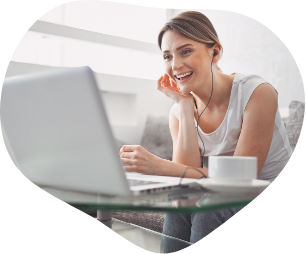 4
Demonstrate You're Ready To Conduct Reservations and Complete Your Sitter Activation Call
You'll review FAQs and resources in order to set yourself up for success. Afterward, you'll have the opportunity to schedule a 20-minute call to allow us to get to know you and answer all of your questions.
Meowtel is 100% Cats and 100% Convenient
See our purrfect hospitality in action!
A few reasons why our customers love us
Made for Cats by Cat Lovers
Meowtel is the only cat-centric service platform with a nationwide presence.
The Meet & Greet
Every reservation comes with a free Meet & Greet so you can meet your sitter before you leave and cover care logistics.
A Convenient Experience From Start to Finish
Enjoy peace of mind and ease of booking with our iOS and Android mobile app and our Meowtel Promise.
Frequently Asked Questions
Our drop-in visits start at $20 for 20 minutes of in-home care. Rates will vary depending on the sitter you choose and the area where you live.

You can find a sitter that works for your budget by .
Not only can you find a cat sitter who is fully insured on Meowtel via our Meowtel Promise, but we are highly selective in who we allow to sit on Meowtel. Less than 10% of sitters applicants pass our screening and selection process which consists of:


Successfully completing a cat sitting case study
Submitting a sitter listing submission
A resume review
A background check which covers criminal and traffic offenses in local, state, and federal jurisdictions
Two reference checks who must complete an in-depth questionnaire in a timely manner
Conducting a 15-minute video activation call with a Meowtel team member
Meowtel offers 2 different in-home service types:


Drop-in visits: The sitter will visit your home once, twice, or even three times per day. These visits can be booked for 20-minute, 45-minute, or 60-minute increments.
Overnight stays: The sitter will stay overnight in your home for a minimum of 12 hours and a maximum of 14 hours, though this may vary slightly depending on the sitter's schedule. Overnights include a dinner feeding and breakfast feeding the next morning.
You pay for your reservation during the online booking process. On the final checkout screen, the system will ask you to enter a payment method (Visa, Mastercard, AMEX, Discover), if you have a Meowtel Account Balance available, it will be used towards the reservation total. You are not charged for a reservation until your sitter confirms the request.

Meowtel Account Balances can be refunded back to a customer's original payment method upon request. Email [email protected] or Live Chat with us for assistance with refunds, we'd be happy to help!