Our Most Popular Cat Sitters in San Francisco, CA
Meet your cat sitter before you leave! Every reservation comes with a complimentary Meet & Greet and each Meowtel cat sitter has passed a background check through our trusted partner, Checkr.
Prices start at
$20

for

20

minutes of in-home cat sitting that is backed by the Meowtel Promise, which includes insurance coverage and speedy support.
Find and reserve your 5-Star cat sitter
Experience the magic of our in-home hospitality. Our cat sitters bring the purrfect hospitality to you.
1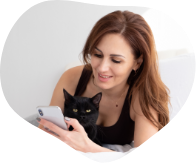 SEARCH AND RESERVE
Search for your cat sitter and reserve drop-in visits or overnight stays.
2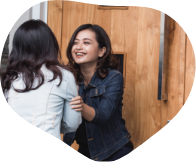 MEET & GREET
The cat sitter will meet
you & the kitties to ensure it's the purrfect match.
3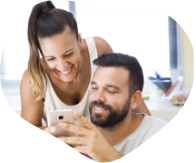 RELAX
You'll receive regular updates, including lots of photos.
Meet the Cat Community in San Francisco, CA
San Francisco (SF), located in California's beautiful Bay Area, is a hub for innovation and technology. The city is home to the Golden Gate Bridge, the San Francisco 49ers, and - our purrsonal favorite - Meowtel HQ! Whether you're a long-term resident or a short-term visitor, there are countless ways you can get involved with the local cat community. Let's dive in.
Looking to enjoy some caffeine and cats in one place? Stop by Kit Tea - San Francisco's only cat café. The café is home to roughly 20-30 cats at a time, many of which are permanent residents. Kit Tea provides care to rescue kitties and fosters high-risk shelter cats in need of socialization. They also have a selection of adoptable kitties if you're on the search for a furever friend! The café offers a limited food menu and complimentary drink selection. They also allow visitors to bring in food and refreshments from neighboring establishments Arizmendi Bakery, Third Culture, and UpForDayz. Kit Tea allows for standard 55-minute reservations as well as private event bookings and special community events such as classical music nights, "Cats On Mats: Purrlates" pilates classes, and "Mewvie" nights. If you're already a Kit Tea regular and want to check out a new spot, hop on over to the east side of the bay to visit the first ever cat café in the US, Cat Town Oakland.
San Francisco has the lowest euthanasia rate of any major US city, largely thanks to efforts by the San Francisco SPCA. That's something to celebrate! In addition to advocacy for the broader SF animal community, the SF SPCA offers programs such as community medicine efforts, spay and neuter services, veterinary care, behavior & training, and shelter leadership & guidance. They also have a selection of adoptable cats and rehoming assistance.
If you're looking to volunteer, adopt from another local shelter, or provide foster care to cats in need, you have no shortage of options.
Tony's Kitty Rescue is notable for the care they provide to young and orphaned kittens who may not survive in a traditional shelter setting. They supply intensive care to over 800 underage kittens annually and give these kittens the socialization and medical attention they need in order to be adopted.
On the other end of the kitty age spectrum, Give Me Shelter Cat Rescue aims to provide adult and senior cats with a second chance. These older cats are often at risk of euthanization in traditional shelters, but Give Me Shelter shows them the love and care they need in order to feel safe and find a new forever home.
San Francisco Animal Care & Control is the city's only open-admission shelter. In addition to cats, they accept every other type of animal including exotic pets and wild animals!
Andrea's Dream Rescue offers a second chance to kitties of all ages from high-kill shelters. They are a foster-based organization as foster care helps these cats socialize and prepare for their new home environment upon adoption. Another such network of fosters is Wonder Cat Rescue. This nonprofit organization aims to rescue needy cats from shelter euthanasia, abandonment, and life on the streets. If you aren't quite ready to adopt a new feline friend but still want some extra kitty cuddles at home, you can submit an application to be part of the foster team for Andrea's Dream Rescue or Wonder Cat Rescue.
If you're looking to take a vacation in SF and enjoy the stunning views and meowvelous cat community, we recommend that you leave your feline companions at home with a Meowtel sitter. However, in situations where leaving your cat at home isn't possible, you and your kitty have plenty of accommodations options in San Francisco! There is certainly no shortage of cat-friendly hotels and rentals in SF. Some of the premier pet-friendly hotels in SF include the Laurel Inn, the Kimpton Hotel Enso, The Marker San Francisco, Hotel Triton, Le Méridien San Francisco, and La Quinta Inn & Suites by Wyndham San Francisco Airport N. (Please note that hotel pet policies are subject to change, and this is not an extensive list of cat-friendly options in SF).
Whether you're a San Francisco local or a visitor just passing through, we encourage you to get involved in the local cat community. And remember - if you're ever in need of a trusted and insured in-home sitter in the SF area, Meowtel has you covered with an abundance of local cat sitters!
Our Purrfect Hospitality Promise :
100%

satisfaction guarantee on your first Meowtel reservation
Frequently Asked Questions
The average daily price for a cat sitter in San Francisco, CA as of September 2023 is $43.00
At Meowtel, we specialize in in-home cat sitting, because kitties hate leaving the comforts of home! Our trusted cat sitters offer 20 minute, 45 minute, 60 minute drop-in visits as well as overnight stays in your home. You may choose flexible visitation schedules such as daily or alternating days.
To start your search for the perfect cat sitter on Meowtel, simply input your zip code and the dates when you need your sitter to visit your cats. The search results will show all of the thoroughly vetted and insured cat sitters who are available to assist. Select the sitter that looks best to you and then book and pay via Meowtel. Every reservation comes with a free Meet & Greet so you can meet your cat sitter before you leave.
Each Meowtel cat sitting visit will include the whole 9 yards: feeding, refreshing the water bowls, litter box scooping, tidying up, medications, updates with photos, lots of playtime, as well as any special requests you may have. We know every kitty is different and that's why we offer tailored, in-home services since cats don't do well outside their own homes. Plus, every reservation comes with a free Meet & Greet so you can meet your sitter before you leave to ensure it will be a purrfect fit.