Our Most Popular Cat Sitters in
Meet your cat sitter before you leave! Every reservation comes with a complimentary Meet & Greet
Every Meowtel reservation comes with
Premium Insurance

to ensure total peace of mind
Find and reserve your 5-Star cat sitter
Experience the magic of our in-home hospitality. Our cat sitters bring the purrfect hospitality to you.
1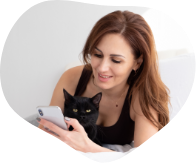 SEARCH AND RESERVE
Search for your cat sitter and reserve drop-in visits or overnight stays.
2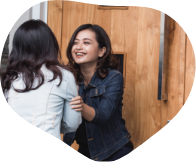 MEET & GREET
The cat sitter will meet
you & the kitties to ensure it's the purrfect match.
3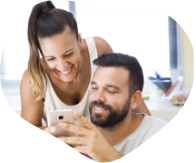 RELAX
You'll receive regular updates, including lots of photos.
Meet the Cat Community in
They say everything is bigger in Texas, and that includes the love this great state has for four-legged furry friends! Dallas-Fort Worth is one of the most popular places to live in Texas and continues to grow in population due to the welcoming culture and variety of opportunities for both work and fun. All y'all cat lovers will be pleased to hear that you are in good company when it comes to the local cat community.
Looking for a place to relax, hang out with some cats, and get a bite to eat? Head on over to The Charming Cat Café. This cat-friendly environment operates a quick drive from downtown Dallas in Lewisville. It is the longest-running cat café in Texas and the first of its kind in the DFW area. Their mission centers around de-stressing the cat adoption process for cats and creating a calm environment to meet and mingle with adoptable cats. Instead of fostering and traveling back and forth with the cats, they keep them at one public fostering center, where people can travel to see them and not the other way around. There are many different rooms for the cats to travel between, each with a unique theme. Cats in need of a special diet or isolation from other kitties are housed in their own private suites, where you can visit for a one-on-one cuddle session. The café offers regular drop-in visits as well as a subscription option, and you don't need a reservation to visit.
Have a cat that loves exploring the outdoors? Dallas boasts many parks and pet-friendly recreation centers. White Rock Lake is one of the best places to take your cat for some (properly-harnessed and supervised) outdoor time. If your cat enjoys the outdoors and is good on a leash, consider taking them to White Rock Lake to enjoy some trails or a picnic. It has lots of open space and picnic tables to hang out at. You could even host a meetup or take your cat on a playdate in this lovely space!
If you're in the market to adopt, foster, or volunteer, you're in luck. Dallas has many organizations that you can feel good about supporting.
Cat Matchers is an entirely volunteer-run organization with the mission to reduce the number of homeless cats in the Dallas area. You can even volunteer as a 'matchmaker' and match potential parents with the right pet.
Texas Cares is another volunteer-led organization that targets unwanted or rejected cats in the DFW area. Texas Cares educates the public about the massive responsibility of pet parenthood and humane care for pets in an effort to reduce the frequency of cat-abandonment. Most of the kitties they have for adoption come from overcrowded nearby shelters or have been abandoned and found roaming the streets in the DFW area.
If you want to take extra steps to make sure that you get matched with the right cat, take a look at Dallas Cat Lady Adoptions. The mission behind Dallas Cat Lady Adoptions is to give cats more time to find a permanent home. They take time to ensure the fit is purrfect for both parent and pet. If you choose to adopt through Dallas Cat Lady Adoptions, you can rest assured that you and your cat will be together for a lifetime. They also hold time for meet-and-greets every week, so there are plenty of opportunities to find the right cat for you. This group also aims to reduce the homeless cat population through Trap-Neuter-Return (TNR) efforts.
Are you looking to foster? New Beginnings Cat Rescue might be the right organization for you. They do not have a shelter. Instead, they rely on a network of loving foster homes while they wait for their chance to be featured in the adoption center. New Beginnings Cat Rescue has been operating since 2004!
The SPCA of Texas is a great local resource for feral or stray cats. Most feral cats have either been abandoned or come from the lineage of abandoned cats. The SPCA offers spay & neuter services as well as vaccinations and other medical assistance. They offer adoptions as well as foster and volunteer opportunities.
Dallas has a city-run Feral Cat Trap-Neuter-Return (TNR) program. The TNR program aims to reduce the homeless cat population by humanely taking in strays, spaying/neutering them, and then returning them to their environment.
If you're traveling to Dallas, we recommend that you leave your feline companions at home with a Meowtel sitter. However, in situations where leaving your cat at home isn't possible, you and your kitty have plenty of accommodations options in the Dallas area! There is certainly no shortage of cat-friendly hotels and rentals in Chicago. Some of the premier pet-friendly hotels in Dallas include the Kimpton Pittman Hotel, The Joule Dallas, Virgin Hotels Dallas, The Westin Dallas Downtown, La Quinta Inn & Suites by Wyndham Dallas Love Field, The Beeman Hotel, Magnolia Dallas Downtown, Hotel ZaZa Dallas Uptown, Rosewood Mansion on Turtle Creek, Hotel Indigo Dallas Downtown, Hotel Crescent Court, Canvas Hotel Dallas, Omni Dallas Hotel, and Holiday Inn Dallas Market Center. (Please note that hotel pet policies are subject to change, and this is not an extensive list of cat-friendly options in Dallas).
If you're a Dallas area resident, Meowtel encourages you to get involved in your local community! Get to know fellow cat lovers in your community, volunteer, or support organizations that uphold cat health and safety for the betterment of the overall cat community.
And if you're ever looking for a trusted in-home cat sitter to look after your feline friends in the DFW metroplex, Meowtel has you covered!
Our Purrfect Hospitality Promise :
100%

satisfaction guarantee on your first Meowtel reservation
Frequently Asked Questions
The average daily price for a cat sitter in , TX as of March 2023 is $28.00
At Meowtel, we specialize in in-home cat sitting, because kitties hate leaving the comforts of home! Our local and insured cat sitters offer 20 minute, 45 minute, 60 minute drop-in visits as well as overnight stays in your home. You may choose flexible visitation schedules such as daily or alternating days.
To start your search for the perfect cat sitter on Meowtel, simply input your zip code and the dates when you need your sitter to visit your cats. The search results will show all of the thoroughly vetted and insured cat sitters who are available to assist. Select the sitter that looks best to you and then book and pay via Meowtel. Every reservation comes with a free Meet & Greet so you can meet your cat sitter before you leave.