Our Most Popular Cat Sitters in Chicago, IL
Meet your cat sitter before you leave! Every reservation comes with a complimentary Meet & Greet and each Meowtel cat sitter has passed a background check through our trusted partner, Checkr.
Prices start at
$20

for

20

minutes of in-home cat sitting that is backed by the Meowtel Promise, which includes insurance coverage and speedy support.
Find and reserve your 5-Star cat sitter
Experience the magic of our in-home hospitality. Our cat sitters bring the purrfect hospitality to you.
1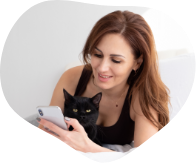 SEARCH AND RESERVE
Search for your cat sitter and reserve drop-in visits or overnight stays.
2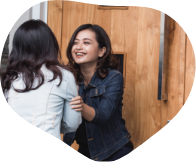 MEET & GREET
The cat sitter will meet
you & the kitties to ensure it's the purrfect match.
3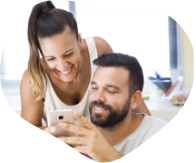 RELAX
You'll receive regular updates, including lots of photos.
Meet the Cat Community in Chicago, IL
Chicago, Illinois, known as the "Windy City," is one of America's most populated cities and one of the world's most famous tourist destinations. With plenty of places to visit to sight-see, eat, drink, and explore, it's a hotbed for culture and activity. But is it cat-friendly? Where can you find shelters, cat-friendly lodging, or cat-themed activities? Let's explore what Chi-Town has to offer cat enthusiasts and their feline companions.
The Harmony House for Cats is an eco-friendly, cageless, no-kill rescue and shelter for cats in Chicago. Breaking the routine shelter mold, they refuse to put their rescued cats into cages, instead giving them room to roam and play in playrooms. They also have a medical ward and four special care suites for cats needing more specialized love and attention. They pride themselves on being a sustainable and eco-friendly building that boasts a variety of solar panels and geothermal wells. Additionally, they provide spay and neuter services, insurance guides, resources for finding lost cats, and cat food pantries.
Other notable animal shelters in the Chicago area include The Anti-Cruelty Society, which rehabilitates and rehomes animals in need; the Chicago Pet Rescue, a volunteer-based rescue and shelter that helps match fosters with suitable adopters; the Evanston Animal Shelter; the Treehouse Humane Society; PAWS Chicago; Felines & Canines; and Precious Pets Almost Home.
Chicago is also home to Touched By An Animal, a fantastic organization that helps senior citizens and other vulnerable people in need care for and keep their beloved animal companions. They assist the elderly, homeless, chronically ill, or those in a significant life transition with food, litter, veterinary care, and temporary housing. They accept donations, fosters, volunteers, and adoptions for cats that have been left behind.
Chicago is also known for its hipster-esque atmosphere, which makes it no surprise that it is home to a cat café as well as a cat arcade.
Half shelter/rescue and half cat cafe, the Tree House Humane Society helps rescue cats in need while providing a safe, warm, and cozy space for patrons to come in and hang out with adoptable kitties. You can book a reservation to have a coffee or tea date surrounded by adorable cats.
The Catcade is a truly incredible place - it's an arcade where you can play video games while simultaneously playing with kitties! Here, you can sign up for a time slot to bring your laptop and do some work on their free Wi-Fi, play arcade games, or even participate in cat yoga. If you find a purrfect match during your stay, you can adopt a cat and take them home as a new family member! The Catcade rescues cats from homelessness and high-kill shelters and gives them a safe and interactive space to live until they are adopted into loving homes.
POP Cats has been making a stop in Chicago annually since 2021. POP Cats is a cat-focused festival, where cat related pop and art are celebrated. There are also live adoptions at the event, and attendees are even invited to bring their own cats along! The organization that puts on this festival donates a portion of their proceeds to animal non-profits organizations that participate in the event, so you can feel good knowing that your ticket purchase directly promotes feline welfare.
If you're traveling to Chicago for an event like POP Cats or just looking to take a vacation in the "Windy City," we recommend that you leave your feline companions in the comfort of your home with a Meowtel sitter. However, in situations where leaving your cat at home isn't possible, you and your kitty have plenty of accommodations options in Chi-Town! There is certainly no shortage of cat-friendly hotels and rentals in Chicago. Some of the premier pet-friendly hotels in Chicago include the Homewood Suites by Hilton Chicago Downtown South Loop, the Hilton Chicago Magnificent Mile Suites, the Kimpton Hotel Monaco Chicago, the La Quinta Inn and Suites by Wyndham Chicago Downtown, the Intercontinental Chicago Magnificent Mile, the Kinzie Hotel, the Hilton Garden Inn Chicago Downtown Loop, and the Radisson Blu Aqua Hotel. (Please note that hotel pet policies are subject to change, and this is not an extensive list of cat-friendly options in Chicago).
With countless cat-friendly hotels, lodges, Airbnbs, and accommodations, Chicago is one of the most pet-friendly cities in the United States.
Chicago is truly a magical place for cat-enthusiast travelers and residents alike. Whether you want to spend some time volunteering at a shelter, stay at a luxury hotel, or visit a cat-themed cafés, you'll be met with plenty of options to fill your time. And if you ever need a cat-tastic sitter to provide in-home care to your Chicago-based kitties, Meowtel has you covered!
Our Purrfect Hospitality Promise :
100%

satisfaction guarantee on your first Meowtel reservation
Frequently Asked Questions
The average daily price for a cat sitter in Chicago, IL as of October 2023 is $32.00
At Meowtel, we specialize in in-home cat sitting, because kitties hate leaving the comforts of home! Our trusted cat sitters offer 20 minute, 45 minute, 60 minute drop-in visits as well as overnight stays in your home. You may choose flexible visitation schedules such as daily or alternating days.
To start your search for the perfect cat sitter on Meowtel, simply input your zip code and the dates when you need your sitter to visit your cats. The search results will show all of the thoroughly vetted and insured cat sitters who are available to assist. Select the sitter that looks best to you and then book and pay via Meowtel. Every reservation comes with a free Meet & Greet so you can meet your cat sitter before you leave.
Each Meowtel cat sitting visit will include the whole 9 yards: feeding, refreshing the water bowls, litter box scooping, tidying up, medications, updates with photos, lots of playtime, as well as any special requests you may have. We know every kitty is different and that's why we offer tailored, in-home services since cats don't do well outside their own homes. Plus, every reservation comes with a free Meet & Greet so you can meet your sitter before you leave to ensure it will be a purrfect fit.