Our Most Popular Cat Sitters in Babylon, NY
Meet your cat sitter before you leave! Every reservation comes with a complimentary Meet & Greet and each Meowtel cat sitter has passed a background check through our trusted partner, Checkr.
Prices start at
$20

for

20

minutes of in-home cat sitting that is backed by the Meowtel Promise, which includes insurance coverage and speedy support.
Find and reserve your 5-Star cat sitter
Experience the magic of our in-home hospitality. Our cat sitters bring the purrfect hospitality to you.
1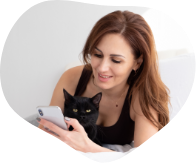 SEARCH AND RESERVE
Search for your cat sitter and reserve drop-in visits or overnight stays.
2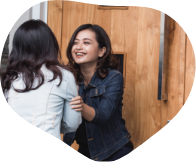 MEET & GREET
The cat sitter will meet
you & the kitties to ensure it's the purrfect match.
3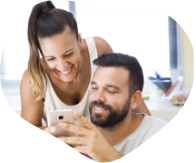 RELAX
You'll receive regular updates, including lots of photos.
More cat sitters near Babylon, NY
Our Purrfect Hospitality Promise :
100%

satisfaction guarantee on your first Meowtel reservation
Babylon Cat Sitter FAQs
At Meowtel, we provide in-home cat sitting. All pet sitters are thoroughly vetted and have undergone a background check. Plus you can read reviews from other cat parents. Our trusted cat sitters offer 20 minute, 45 minute, 60 minute drop-in visits as well as overnight stays in your home. Choose flexible visitation schedules, such as daily or alternating days, and have peace of mind knowing that your pet is in great care.
New clients can start the search by entering their zip code and the dates when cat care is needed. Select a sitter, then book and pay via Meowtel. Every reservation includes a free consultation, so you can meet your cat sitter and introduce your fur baby.
Each Meowtel cat sitting visit can include feeding, refreshing the water bowls, litter box scooping, tidying up, medications, updates with photos, lots of playtime, as well as any special requests. We know everyone's pets are different. That's why we offer tailored services in your own home environment to spare your cat the discomfort of being somewhere new. Plus, you'll be able to schedule a free Meet & Greet with the pet and house sitter to ensure it will be a purrfect fit.
While cats often prefer familiar spaces, they still need the care of a pet sitter while their humans are out of town. Some cats may be shy around new people who aren't family members, but pet owners can rest easy knowing that a trustworthy cat sitting service is there to provide care and cuddles in their absence.
Meowtel's reliable cat sitters can drop by for a short period of time with your cat or stay overnight to house sit all night. Visits are tailored to meet your pet's specific requirements, but there's no right or wrong amount of time. Longer visits not only address a pet's basic needs, but also allow for additional services, like home upkeep and administering medication, while shorter visits are ideal if you're just worried about the cat's food and water supply.
While cats may be lower maintenance than dogs, cat sitters play an important role in ensuring their well-being. Our trusted caregivers are responsible for tasks such as feeding, replenishing water, and maintaining the litter box. In addition to these basics, they offer companionship, playtime, grooming, health monitoring, and accommodate unique pet needs to provide loving care and reduce anxiety for both you and your pet.
Babylon, with its numerous parks, paths, and pet-friendly venues, offers a diverse and vibrant experience for cat owners. The city's commitment to art, culture, and innovation, along with its breathtaking views and iconic landmarks, makes it an ideal place for both humans and their feline friends.
Meowtel ensures the quality of its cat sitters by conducting thorough vetting and background checks. Our sitters are experienced and reviewed by other cat parents, ensuring your pet receives the best possible care. We also offer a free consultation for you to meet your sitter and ensure they're the right fit for your cat.
When choosing a cat sitter, consider the sitter's experience, reviews from other cat owners, and the specific services they offer, such as the duration of visits, playtime, and any special care your cat might need. Meowtel's free Meet & Greet session is an excellent opportunity to discuss these details and ensure a good match.
Book dependable cat sitting services in the vibrant city of Babylon, NY. Our experienced pet sitters undergo thorough background checks, so you can have peace of mind and travel with confidence. When you need a reliable in-home cat sitter for your beloved four-legged companion, Meowtel is your trusted choice. Find the purrfect sitter to help you with pet care today.